Kitchen Porter - Dublin 2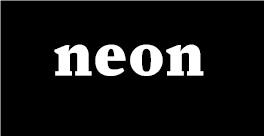 Kitchen Porter with Asian Street Food - Dublin 2
Neon Asian Street Food is a Thai restaurant located in Dublin 2 where our goal is to deliver good quality food with no fuss, in a relaxed and informal environment.
Fresh ingredients and quality product are prepared every day by a team of skilled Thai Chefs to produce authentic Asian street food.
We plan to expand our operation and with that we want to develop our team even further. We are looking to recruit kitchen porters to join our dynamic team.
The successful candidate must be enthusiastic and self-motivated to provide an excellent level of service with attention to detail and open to experience opportunities in all areas of the restaurant.
Experience in food preparation and Customer Service in a Café / Restaurant / Deli operation is not essential but is preferable.
Kitchen Porters will have the following responsibilities:
Key Responsibilities:
Ensure the regular and systematic cleaning and maintenance of the equipment in all areas of the restaurant both front of house and in the kitchen.
To monitor and deliver the HACCP programme for the restaurant to ensure effective standards in line with hygiene and quality regulations.
Work as part of the team to provide the highest standard of cleanliness.
To adhere to specifications, standards and procedures while at work
Requirements:
A good level of English and a professional and polite manner is essential.
Good communication and interpersonal skills.
Flexible to work up to 5 days over 7, weekends inclusive.
Organised, good attention to detail with the ability to multi-task.
Hard-working and flexible, with the ability to work both as part of a team and on own initiative.
This is a position with Neon, a part of Dunnes Stores.
Interested? Then apply now and see what difference you could make.
#DunnesStores #Neon
This opportunity is closed to applications.